Last summer I went on a hiking trip with a friend, sporting my newly-acquired ultra-light pyramid tent.
This tent uses a trekking pole as a tent pole, – a smart idea, if it had not been for me never having needed nor used one before, and therefore forgetting to take one with me on the trip. How that went is a story for another time 😉
However, while testing the setup before leaving, I was concerned about the trekking pole's sharp end, which I HAD to use on top because I would have to slide the inner tent guide and the support guideline over this ( see picture below).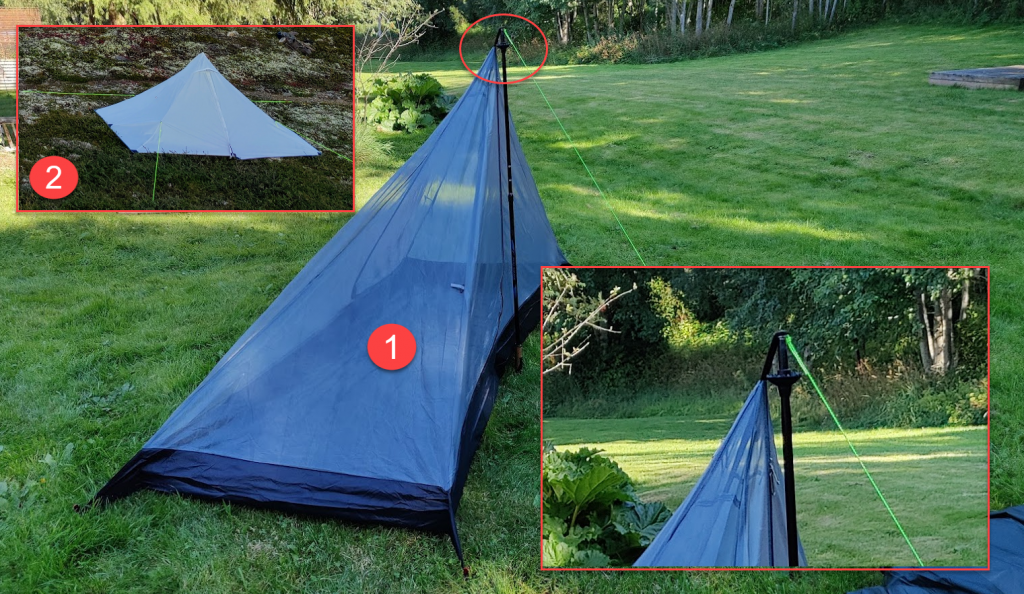 But, putting the outer shell on top of the small, sharp end (inset, above) would probably tear the fabric, so as a solution for that first trip I found a plastic thingy to put in between the pole and the outer shell to solve the immediate problem.
With a brand new 3D printer in the house, however, I decided to try to make a mod to put on top of the trekking pole, providing support for the outer shell, the guideline, and the inner mesh fastening point.
Here is a short rundown on how it turned out:
My first try had two holes meant to have split rings through them as anchor points for the lines. But they were put too far out to the sides of the ball, tearing through the thin supporting wall when pulling on the rings.
Furthermore, although not required, I missed a few extra holes for rings I could attach hooks to and hang stuff such as lights on.
The second design was better. I moved the holes more to the center, providing far more strength to it, and at the bottom, I added space for two more holes.
And this is how it looks with the split rings on it.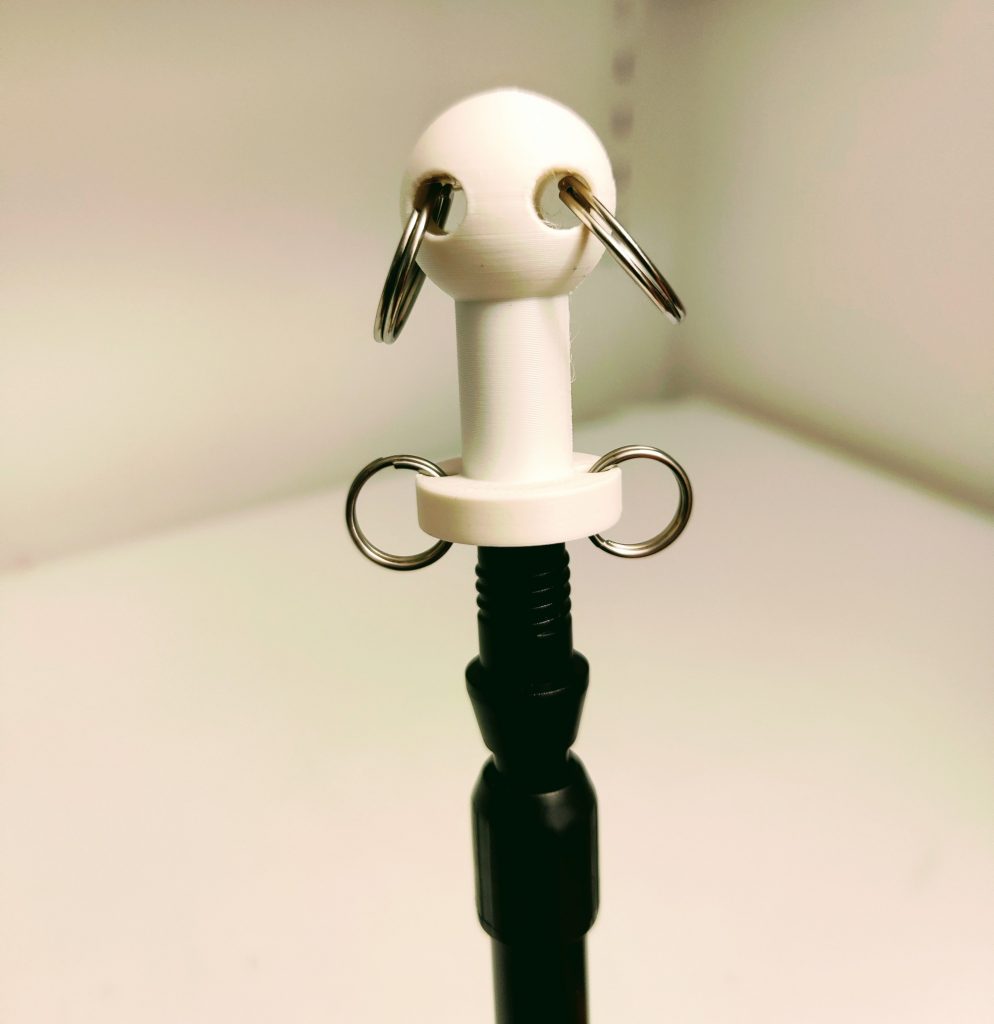 The end result worked out pretty well. A lightweight but durable plug that solved my issues and provided a few extra bonuses as well.
And here are some pictures taken on my first test trip using it.